Hello Readers!! Its a great day! You want to know why? I am featuring ANOTHER author for the Sunday Street Team post! How exciting!! Today's post will feature Rachael Allen's favorite quotes from her book The Revenge Playbook. I hope you enjoy the quotes. Don't forget to look at the books information further down!
---
Here's a little note from the author:
"Hi! I'm Rachael Allen, and I'm super excited Jaclyn asked me to do something quote related with The Revenge Playbook! It's a book about four girls, banding together to get revenge on the football team, forming a life-changing friendship, and trying like anything to change things in their small town. Along the way, there's a scavenger hunt and all kinds of shenanigans too, and, well, how I about I let the quotes tell the story.
Here's a quote that captures what each girl is going through at the start of the book":
Peyton:
Melanie Jane:

Liv:
Ana:
And here's what things are like in their small town:
ALL THE GIRL POWER QUOTES!
And because not all the guys in this book are jerks, here are some swoony swoon quotes:
Quotes that are completely and totally random:
Probably my favorite line in the book, even though it's sad:

And, finally, a quote I feel kind of sums up the whole book:
---
Goodreads Link:
https://www.goodreads.com/book/show/23717499-the-revenge-playbook?from_search=true&search_version=service
Synopsis (GR):
In this poignant and hilarious novel, Rachael Allen brilliantly explores the nuances of high school hierarchies, the traumas sustained on the path to finding true love, and the joy of discovering a friend where you least expect.
Don't get mad, get even!
In the small town of Ranburne, high school football rules and the players are treated like kings. How they treat the girls they go to school with? That's a completely different story. Liv, Peyton, Melanie Jane, and Ana each have their own reason for wanting to teach the team a lesson—but it's only when circumstances bring them together that they come up with the plan to steal the one thing the boys hold sacred. All they have to do is beat them at their own game.
Brimming with sharp observations and pitch-perfect teen voices, fans of Jenny Han and Sarah Mlynowski are sure to fall head-over-heels for this sharp tale—by the author of 17 First Kisses—about the unexpected roads that can lead you to finding yourself.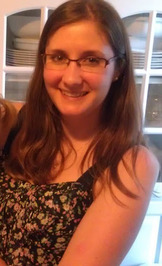 About the Author:
Rachael Allen lives in Atlanta, GA with her husband, two children, and two sled dogs. In addition to being a YA writer, she's also a mad scientist, a rabid Falcons fan, an expert dare list maker, and a hugger. Rachael is the author of 17 FIRST KISSES.
Rafflecopter Giveaway:
<a class="rcptr" href="http://www.rafflecopter.com/rafl/display/4197540e21/&#8221; rel="nofollow" data-raflid="4197540e21″ data-theme="classic" data-template="" id="rcwidget_p9ygg4dz">a Rafflecopter giveaway</a>
<script src="//widget-prime.rafflecopter.com/launch.js"></script>